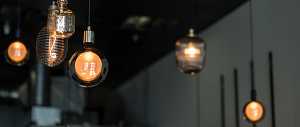 Welcome to next door! we create fresh homemade pasta based on traditional recipes with modern inspiration.
using only the best ingredients and importing the most popular products, our chefs prepare delicious dishes direct to your table.
Hours
Tue – Sat: 5pm – 10pm
Location
5971 Silver King Blvd 114 Cape Coral 33914
Next Door
Review
When you go to @nextdoorcape  — the greatest piece of advice we can give you is to abandon your expectations. There is no point in having them. They'll be blown away before you've worked your way through the appetizer.
That's how it found me, anyway. Peeling away fluffy morsels of the black garlic knots, breaking off portions of the focaccia, and swirling them through a generous (albeit over too soon) helping of whipped roasted red pepper feta.
When you've abandoned your preconceived notions, the magic of Next Door will find you.
It finds you in a butter-soft Wagyu filet mignon. It finds you in an obscenely scrumptious black garlic truffle macaroni and cheese. It finds you in an asparagus gnocchi browned to a golden crisp.
All this before we've even reached dessert.
The aesthetic is refined, lavish in blacks and golds that shimmer in the sun setting over the Tarpon Point Marina. You might stroll in the evening breeze and reflect on the magic you found in your meal.
Andrew Atkins. Food Editor Gulfshore Life